THE LOCKER ROOM
Looking for a studio space for your activity?


The Station's Locker Room studio is the perfect space for yoga, pilates, pop-up fitness and play.
We're welcoming applicants who want to bring regular activities to The Station to be part of our growing 'Always On' activity calendar.

The Station is Newcastle's heritage former railway station that sits between the city's eclectic East End and the waterfront.
With a new landscaped piazza, kids scooter track, pop-up events, and a group of successful local traders - this is your opportunity to establish a base for your activity in a unique and creative inner-city hub.

We're looking for businesses who will bring weekly activities to The Station.
You'll host regular activities (at least twice a week, ideally), have an established attendee and/or follower base, and take a proactive approach to the promotion of your events across social media.
We're thinking yoga, pilates, meditation, pop-up fitness and playgroups - but if you have another idea, let us know!

Ground Floor Studio Space - 143m2
Direct access onto Scott Street
Direct access onto The Station's event platform
2-mins walk to Light Rail stops
Adjoining bathrooms with showers
Timber studio flooring
Air conditioning
Projector & screen available for hire
Storage space negotiable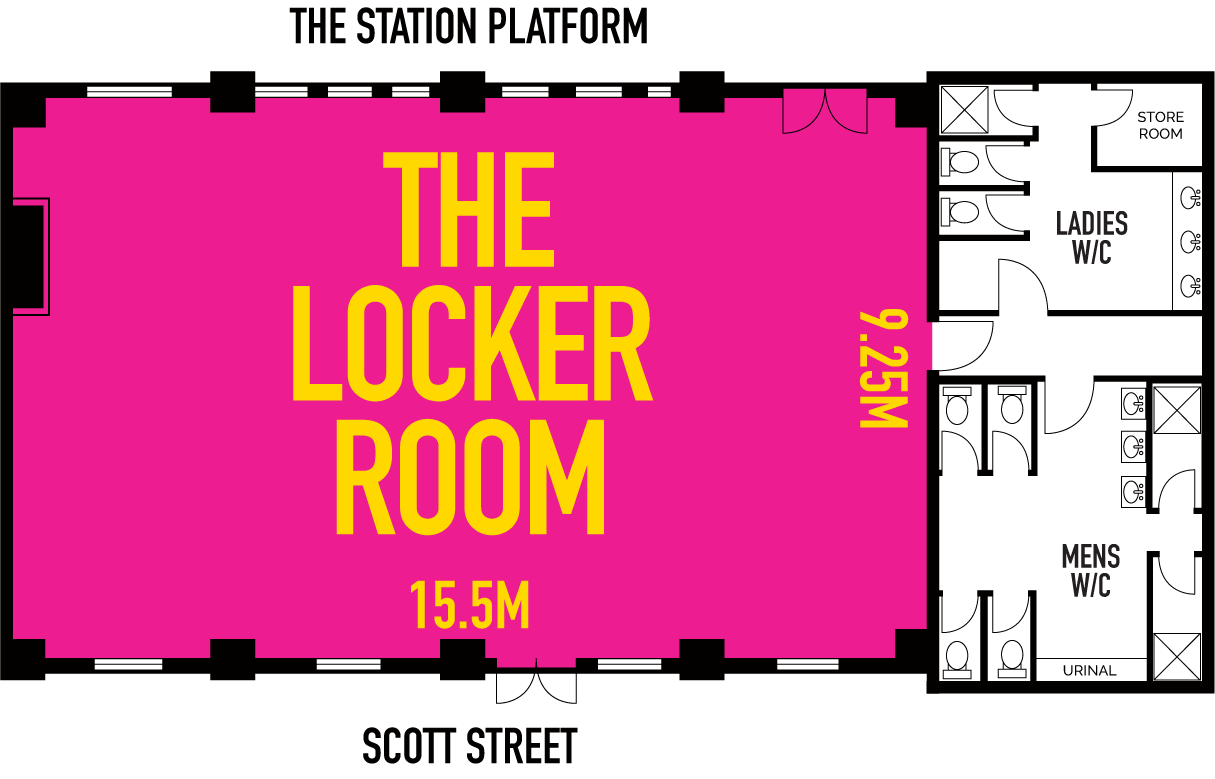 Low-Risk Testing Ground
Launch, trial, or grow your business in a low-risk space.
Our competitive and flexible hire fees will help you get established and thrive.
Location and Placemaking
Located in an incredible heritage precinct adjacent to the waterfront and Newcastle CBD, with an established group of successful local traders.
Events and Programming
The Station's pop-up events program includes weekend markets, music and food events, as well as family activities. Your activities could be part of the mix!
Marketing Support
The Station has an established social media presence. You can leverage off our following by tagging The Station in your social posts, and inviting us to co-host your Facebook Events. We'll support approved 'Always On' activities with a round of professional photography on commencement, will give you a profile tile on our website, and invite you to send through activity updates that can be shared through our monthly 'Whats On' event calendar.


All events held at The Station must operate with a COVID Safe plan in place.
We are committed to providing a safe and fun space for the community to enjoy, and will continue to adapt in line with COVID-19 Public Health Orders to best manage public safety. To stay up to date on the latest community health advice, visit the NSW Government website.
Disclaimer

As the owner and curator of The Station, the Hunter and Central Coast Development Corporation (HCCDC) will evaluate all applications based on suitability for the site, ability to deliver on the vision and objectives for The Station, availability of applicable spaces, and quality of competing proposals received at that time.
Applicants will be updated on the status of their proposal within five business days of submission.
HCCDC reserves the right to curate program activity on site, and decline requests at its discretion to ensure optimal balance and quality delivery of confirmed activities/activation on site.
All steps identified in the event process must be met to HCCDC satisfaction before any licence approval or lease contracts can be granted.
HCCDC is committed to activating The Station in partnership with operators who will deliver on the site's vision and objectives, and therefore will negotiate commercial terms on a case-by-case basis.
By submitting this form you agree that any personal information submitted by you will be used in accordance with the NSW Privacy Legislation.