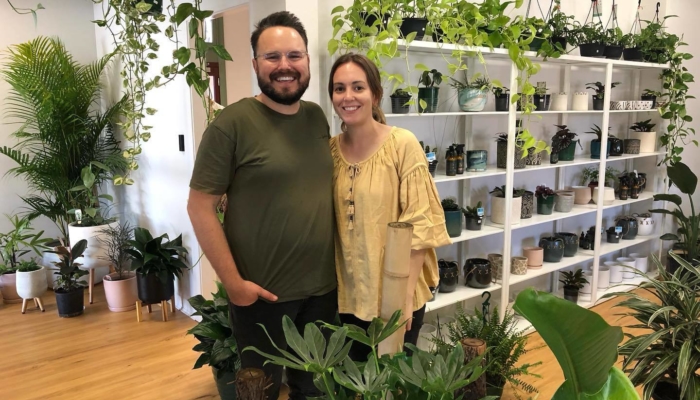 24 sep 2019
The Green Altar
The Green Altar is the latest sensational tenant to call The Station home. Brought to you by the fantastic eco-friendly duo, Amanda and Andrew Marsh from Desert Sunday Collective.
Having been highly successful with their pop up markets, activations and House Plant Revival events, it comes as a natural move for the couple to set up shop at The Station.
"At the Green Altar, we want to create an experience that connects people to nature and gives them the time to stop and reflect on the human desire to grow things", Amanda said.
Amanda and Andrew have also teamed up with local creatives, small businesses and larger brands like The Print Society and Made by Bowie, to fill their store with a variety of ethical and sustainable lifestyle products.
Enter the jungle-come-store and you'll find anything from ceramics, plant pots and kitchenware to handmade Mexican throws, handcrafted books and plant-based clothing and care products.
The store will also feature an abundance of nature's finest ferns, succulents, orchids, bonsai and accent plants – whether you're an absolute gardener beginner or an experienced urban grower, everybody will find something to nurture here.
Through the forest of high quality and affordable indoor plants, the lovely Amanda and Andrew are on hand to provide expert advice on plant maintenance. Having grown up in the garden and nursery business, the couple draws on their experience and passion to bring the love of plants to a new generation through this engaging concept store.
A variety of interactive workshops promoting sustainability will also be popping up in store, where people can learn anything from plant care and propagation to making your own skin care.
Find out more here: https://www.desertsundaycollective.com.au/
Opening hours:
Wed – Fri: 10am – 4pm
Sat: 9am – 5pm
Sun: 12pm – 4pm