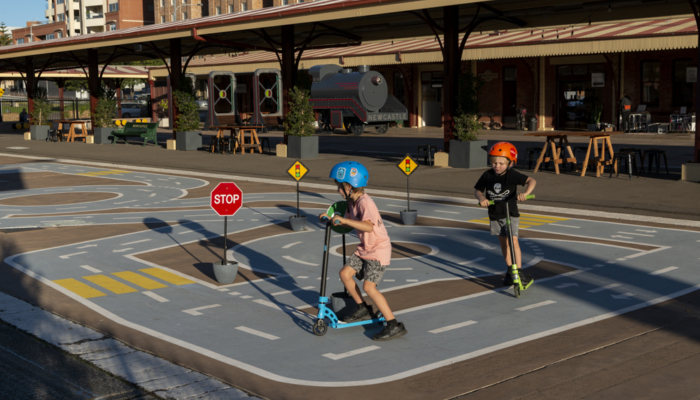 01 apr 2019
Scooter track at The Station
Beep beep! Make way for a fun new scooter track at The Station. Perfect for kids to race around and burn off some energy in a safe and friendly environment. The interactive road map takes over the communal space inside of The Station and is free for anyone to drop by and have a go. 
The circuit includes pop-up road signs and markings, helping children understand road safety messaging while having a good time whizzing around with their friends. The track boasts plenty of twists and turns and long stretches of road, keeping kids entertained long enough for parents to chill out and enjoy the delights of The Station.
Parents fear not, we have coffee! Watch over the kids while sipping on a delicious coffee from Wildflower, flick through a new book from Secret Book Stuff, have a mosey around The Station's unique shops or see firsthand the wonders of using organic waste in a community garden. There is plenty to keep the whole family amused.
The track is open the majority of the time, however when The Station is hosting large events the event will take over the space. We recommend checking the Facebook page for event schedules or dropping a direct messaging to confirm opening times.