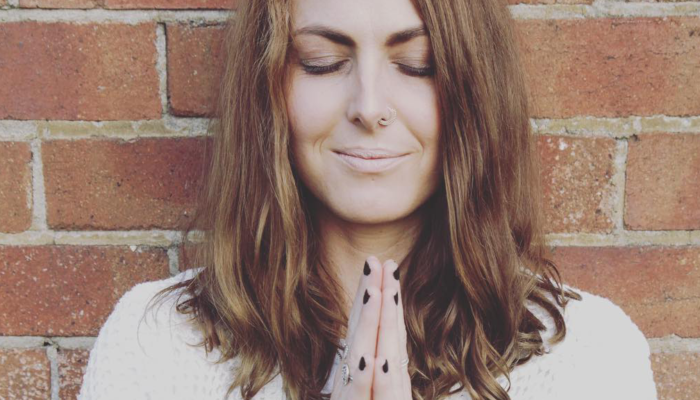 18 jun 2019
Peaceful Minds Project
Imagine if we lived in a world where everyone was more loving and accepting toward themselves, and each other? This is possible if you make the time to practise meditation, according to Emily Sorensen at Peaceful Minds Project. After practising and teaching mindfulness meditation and yoga for many years, Emily has opened up a Mindfulness and Meditation studio at The Station. The beautiful, relaxing space offers a variety of classes from guided relaxation 'Lunch time Lay Downs' and 'Sound Bowl Meditation', mindfulness based 'Sit Classes' to four and six-week 'Mindfulness and Meditation' courses. These courses are designed to help you understand meditation, so with regular practise you can unlock the absolute wonder of simply being alive.
Through using this space and practising meditation, Emily believes people "can get better at the mental aspect of life. Our main goal in meditation is to reach a state of awareness in which we realise the aspect of ourselves that is always peaceful and loving. But there are many benefits that can come along the way, including improving the ability to cope with stress". Through Peaceful Minds Project there is an opportunity for anyone and everyone to learn how to become more present and begin to let go of the busy mind.
Whether you're a complete beginner or very experienced, Emily's affordable classes are made for all levels so there is something for everyone. There is also flexibility in attendance, so you can either drop by for a taster session or book 10 classes all at once. There will also be regular workshops and events taking place throughout the year including women's circles, regular meditation with live music and plenty of collaborations with local yoga teachers and wellness practitioners…so now there are no excuses, it's time to look after that noggin!
For more details visit: https://www.peacefulmindsproject.com/classes
Class timetable:
Monday:
7.15pm: Rest - Restorative Yoga and Sound Bowl Meditation
Wednesday:
12.15pm: Lunch time lay down - Relaxation/Meditation
Saturday:
Sunday:
4pm: Sound Bowl Meditation