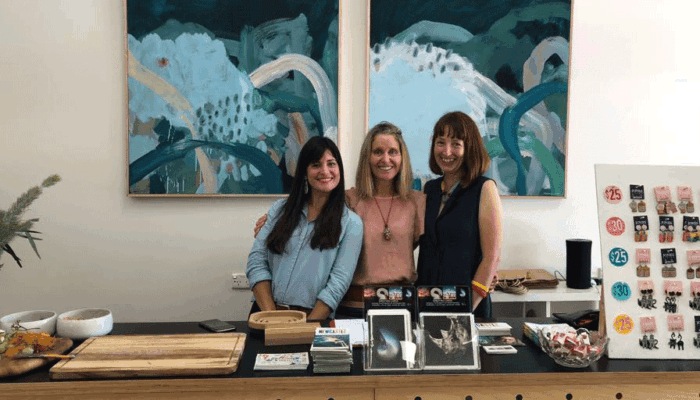 28 may 2019
Make Space Newcastle
A creative and experimental shop showcasing a collection of local handmade creations
Make Space Newcastle is operated by a group of ten talented and award-winning local artisans exhibiting their wares for the public to browse and buy.
The showroom features exquisite modern silver jewellery, whimsically repurposed furniture, and art, art, art, as well as home wares, accessories and fashion. This is so much more than your run of a mill shop…. everything for sale is either a one-off or on a limited production line, and if you like the style of a certain designer or artist, there is an opportunity to have something commissioned just for you.
Workshops too!
Packed with creativity, talent and inspiration, Make Space have decided it's time to, well, make space for the public, running a variety of workshops for Newcastle to immerse themselves in. So if you fancy learning a new skill or hobby or just want to have some fun with your mates, come along to one of the creative workshops on offer. These classes, including school holiday programs, are taught by the best in Newcastle and run throughout the year. Expect anything from screen printing, photography and ceramics to sewing and textiles.
The Make Space team has been in the game for over 10 years and continues to work with and showcase a variety of local entities and arts bodies in the nearby area, as well as provide a safe place for anyone to drop by, roll up their sleeves and discover something new and exciting.
Find out more
Opening Hours
Wednesday-Friday, 10am-5pm
Weekends 10am-4pm 
+ Special Events!