Events
Upcoming events at The Station.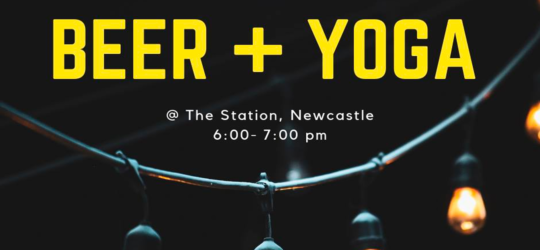 Starts 6pm Thursday, 23 May
Beer and Yoga
It's a unique experience merging beer with the practice of yoga.Come by yourself or bring a friend to a function happening every fortnight at the former Newcastle railway station. Beer's on tap from The Station Brew. Bring a yoga mat, and a jumper to keep warm.